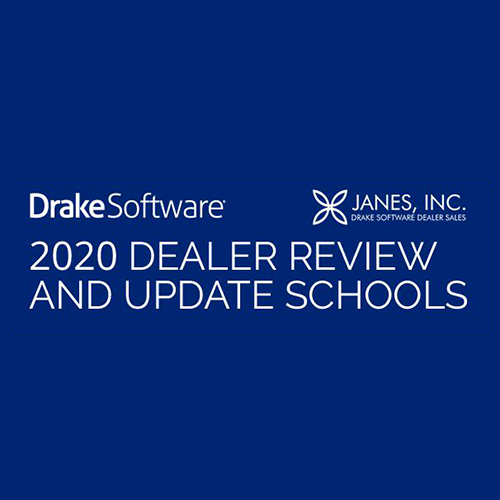 Posted: September 22, 2020
Nov. 17, 19, 20, and 30
Dec. 2 and 3

Janes, Inc, Drake Software Dealer Sales offers Update Schools annually during the fall season. This year's Update Schools are being offered in live webcast format. During the 8-hour webcast, you will join other Drake preparers to learn about the latest tax and industry information and program enhancements. Here is what to expect:
Private Q&A panel with EPS

Live webcasts

Learn more about the important tax law and industry updates for the upcoming tax season.